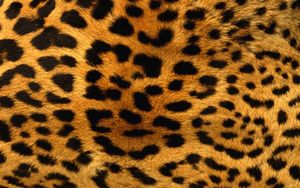 Bio
Is COUGRR a joke?
Originally from Detroit Rock City, Korby has been singing all her life. Lead in all the musicals. Queen of the show choir. Like that chick from Glee...before it was cool...
That chick decided to move to NYC at 20 and work in the music biz...you know, to see how it worked. For when she decided to take the world by storm with her sassy vox. 
Let this be a lesson kids...success apparently requires hard work and drive. Twenty years later, Korby's hopes and dreams hadn't met up with her actions.  Was it laziness? Fear of failure? Fear of success? (It was actually the crippling ADHD she was finally diagnosed with at 42 but more on that another time...)
She left the entertainment industry after 15 years to work in real estate, where she tried a little harder. A lifelong proponent of non-monogamy (also before it was cool!! :D), she oddly found herself shacked up with a dude for SEVEN years.  She even got engaged!  Once she had the good sense to break it off, she realized she was waking up out of a seven year relationship and about to turn 40. 
She slowly started dating again...men her own age, older...."appropriate."
Men over 40 lacked the...stamina...she remembered. And her sex drive was suddenly off the charts. What's a newly minted cougar to do?
She went for her first mammogram a week after her 40th birthday. When the tech asked if she was uncomfortable during the procedure, she joked her boobs see more action on a Tuesday. It turned out to be not so funny.
COUGRR's superhero phase began the moment she woke from the anesthesia after her mastectomy surgery and realized life is too damn short - and unpredictable - to be anything other than what you were meant to be. Forty and fabulous. Forty and not giving a F*CK about the corporate suits that probably won't work with her anymore. Cancer can do that to you.
She's got new boobs and a new lease on life.  It's time to rock...hard.
And that's no joke.
VISIT COUGRR ON INSTAGRAM @iamcougrr
JOIN THE CUB CLUB ON SNAPCHAT @thecougrr
SHOW YOUR LOVE <3 HERE:
https://www.amazon.com/hz/wishlist/ls/2DV3CTSKYET2W?ref_=wl_share
xoxo - COUGRR